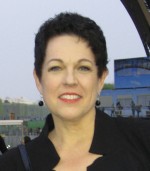 I've been reading and writing for as long as I can remember. When I realized I'd never be a ballerina, I thought maybe I could be an author. A lot less wear and tear on the feet and no frilly tu-tus to dry clean.
When I was in elementary school I wrote stories about cats and kids. In junior high, I dabbled in mysteries and in high school I aspired to more literary themes.
In college, there was no time to write, I worked several jobs putting myself through school. All that work and no sleep was good for burning calories but not so much for writing. The best thing I did in college was spend a year in Strasbourg, France. That experience opened my eyes to the beauty of the world and I've been traveling every since.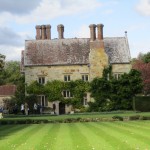 To fund my travels, I needed to work so I went into sales. Working on commission was the best way to make enough money to pay for my many trips to Europe. I've been to Paris at least 25 times and hope to go that many times more.
As time went on, I got married, continued working, but rarely found the time to write. Eventually I took a fiction-writing course which led into joining a critique group. I wrote mystery stories for adults but found I was more interested in writing for children. One day I saw a notice about a children's writing conference hosted by the Society of Children's Book Writers and Illustrators and went. That event changed my writing life.
Today I am the Regional Advisor of the Houston, TX chapter of SCBWI. I've published a book and have written many more. I just completed my first YA novel and am currently working on a humorous middle-grade book.
At the moment I'm writing full-time and hoping to earn enough money to take more trips. There is a lot more of the world I want to see.